This article will explain how to access cPanel or hosting control panel using your favorite web browser, cPanel is easy and most popupar control panel for managing your Website, email, and databases. Please follow this tutorial to manage your web hosting using cPanel:
Step 1. Login in to the cPanel
http://yourdomain.com/cpanel/ (Replace yourdomain.com with your own domain name.)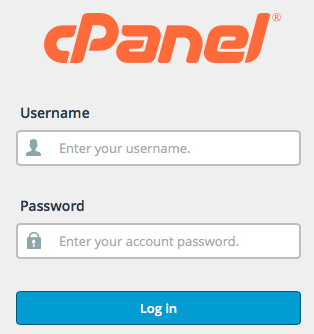 Step 2. Enter the username and password
You may log in with the username and password for your cPanel.
Forgot your cPanel credentials? Please contact us or click totorial how to Access the cPanel via Hostkey.

To access the domain name management panel, where you can update the ownership, admin contact, nameservers and other aspects of your domain name, please click HostKey.

Do not hesitate to contact our support team if you have further questions.